Hi Guys
Im going to throw an idea out here, something that im tinkering with just now that I think is feasible.
A Cable modem and a Wireless Router combined in the same unit, both water cooled.
The Kit...
Virgin Media DOCSIS 3.0 Modem
DLink 615 (for first testing and build, this will be running DD WRT)
DLink 655 (final router to be used in completed build, running standard firmware but running at maximum transmission output).
Zalman Reserator 1 Plus External Water Cooler.
Water Blocks to be decided!
The Photos...
The Cable Modem.
The Cable Modem PCB.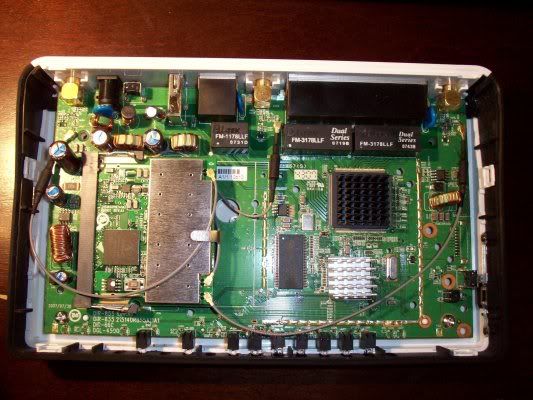 DLink DIR 655 router PCB.
The Idea
Using the existing Zalman Reserator water loop, an extra block will be added in the last phase of the loop (between he GPU and the Reserator). This will allow easy maintenance and the ability to detach the router from the water loop when not required. Quick release valves will be fitted to the new combo box to allow this.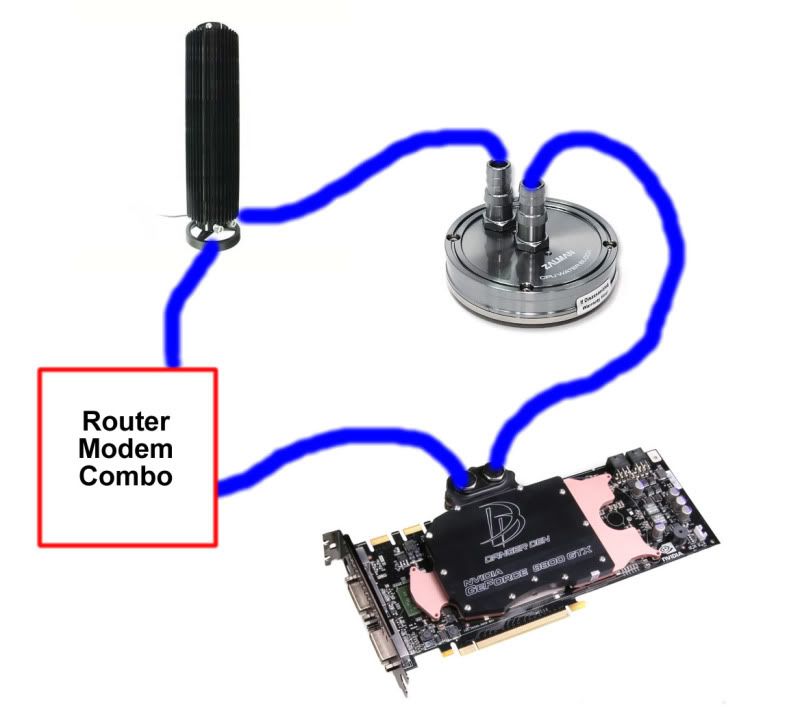 Water Loop Layout.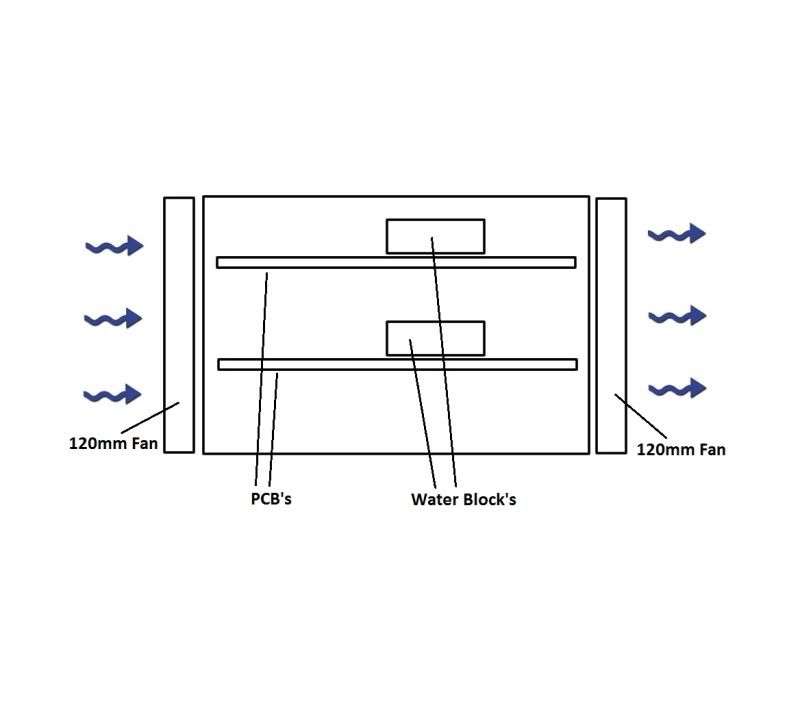 Front view of possible design.
Both the cable modem and the router (both models) have areas suitable for locating water blocks as can be seen on the attached photos.
Considerations...
How will the LED's be displayed on a combined unit?
How will the water blocks be fixed to the PCB's?
No physical modifications to happen to the modem PCB.
Im currently working on a Sketchup model of the design I have in mind, this should be posted soon! Any comments/suggestions from the community would be much appreciated! I'm about to order some 5mm acrylic to begin mock up construction for the containing unit. Let me know what you think!